Treat yourself to a
brighter future

Accredited training courses delivered by experienced trainers.
Find out more
More about us
Overview of Souters
Souters was established in 1988  in London. We are an accredited CPD, ACLS and IEAA centre and a Certified Microsoft Academy. We now offer an array of training courses at several locations, online and in virtual classrooms. We specialise in Executive Assistant, Business Administration, Executive PA, HR, Finance, Microsoft Office training courses and much more.
The successes of our students in their careers reflect the high quality training programs that we offer and their relevance to the modern workplace. Souters provides a range of specialist workshops to develop the skills of office professionals. We deliver these courses in scheduled courses and bespoke training to organisations.
Souters has delivered Corporate training to high profile organisations in a range of sectors and countries. We offer courses for all levels from entry level jobs through to senior management skills. We deliver Project Management, Social Media Marketing, Minute Taking, HR, Bookkeeping and Finance Courses for ambitious office professionals who are looking to diversify their careers.
Read More
Trend
Popular Courses
Enrol and become better
Testimonials
Hear out what our students say about our courses
In-depth training, fantastic tutors who guide you all the way. Thanks to them I, already have a job. Looking forward to the rest of my diploma.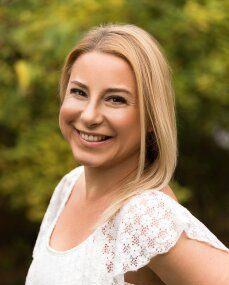 Gabriela Sasdi, Executive Assistant
Executive PA Diploma
The course created a bridge for me to cross over to a new career area. I gained more confidence and was able to exhibit this at interview. I would not have got my current job without it.
Sharon, Executive Assistant, Aviva PLC
Executive Assistant
My Excel course gave me a good set of advanced Excel skills and gave me the confidence and technical expertise needed to succeed in my job.
Aks, Analyst, JLL
Bespoke Excel Training
Corporate Training
Find out how to join our courses
Wide range of training solutions
Quality training provider
We have trained an extensive list of delegates from a range of organisation.
Contact us
Go to Courses
Classroom Courses
We deliver high quality classroom courses publicly in London, Manchester, Amsterdam and other locations.
Online Courses
We have a full range of online courses in several areas including Microsoft Office and a range of business skills.
Virtual Classroom
We have been delivering training courses in Virtual Classrooms and high quality online formats for several years.
Bespoke Courses
Our expertise and the experience of our training professionals enable us to design high quality tailored courses.
Our Accreditations
We provide the best for your study